Showcase Designs for Hall
Are you searching for a perfect and unique design for your living space? Here are our most appealing and modern hall designs for your dream home!!
The living room is where most of the family members spend their time. And it is the place where we welcome our guests too. In such a way, designing a beautiful showcase can turn your dull space into an alluring one.
Showcase designs for the living area should be simple and aesthetic. You can design your showcase with books, vases, family pictures etc. But choosing a suitable and unique design will make your space neater and clutter-free.
Showcase models are made of diverse materials like metal, wood, glass etc. We've listed contemporary showcase designs for the hall of your dream home. Now, without any delay, let's take a visit to our unique designs.
Showcase with extra storage is everyone's favourite. Who does like to cover the messy things unit with beautifully crafted cupboards? You can design a stunning showcase for your hall with modern and simple units. Here is the list of stylish and trending hall showcase designs that levitate your living space's beauty.
Simple Showcase designs for Hall:
1. Modest Rack for Living Room
The idea of modest shelving racks has been advanced in this display unit which extends across an entire living wall. These shelves are small enough to store lots of items, and the height of the rack can be adjusted to fit the things you are selecting to display.
2. Wooden and Glass Showcase Designs for Living Space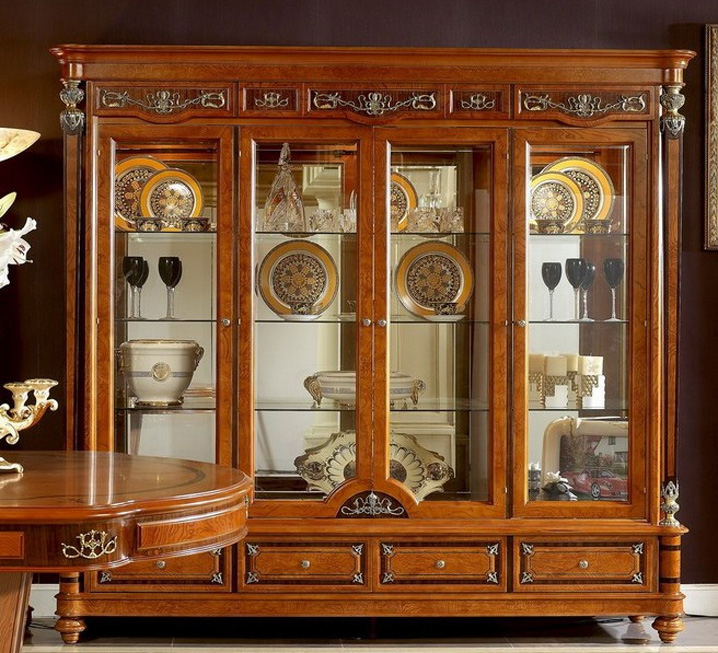 Interestingly, people will never get bored with Wooden and Glass showcase design. The rustic cabinetwork is no way going out of trend. This gorgeous wood and glass living room represent euphemism. The drawers that open with a touch create a stunning look and always appeal to the eye.
With a glass showcase, the wooden appearance will provide a minimalist and calm look for your home that seems like a real-life scene. Moreover, this style creates an illusion of space and is simple to handle.
3. Floating Showcase Designs for Hall
Floating wall showcase design for the hall made from wooden material and will give a smooth glossy finish. The floating wall design has a lot of space to present your things with a stylish touch.
Wooden floating shelves are the most popular design, so choosing these new and trendy showcase designs will give your hall a spacious look. It is also straightforward to fix and maintain, apart from looks and space (good use for renters because it isn't necessary to make a lot of holes in the wall).
4. Showcase Design with TV Unit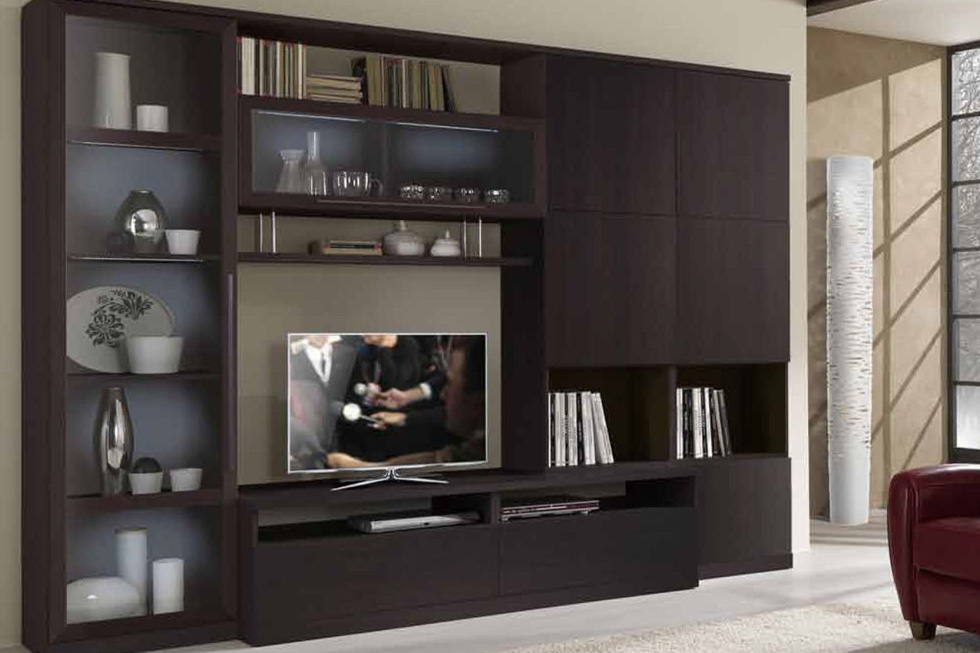 Here is the amazingly designed TV showcase unit created by our experts that can elevate the look of your living area. Showcase with TV unit is among the most popular design found in any home, and open shelves framework is on-trend. Cabinets beneath the TV unit are handy for storing many other things and keeping them clean from dust.
Choosing the theme has always been a hassle, but in J7, our well-experienced designers can help you decide the fresh and bright design for your dream home. We help to create a vibrant showcase design for your hall.
5. Book Shelf Showcase Design for Hall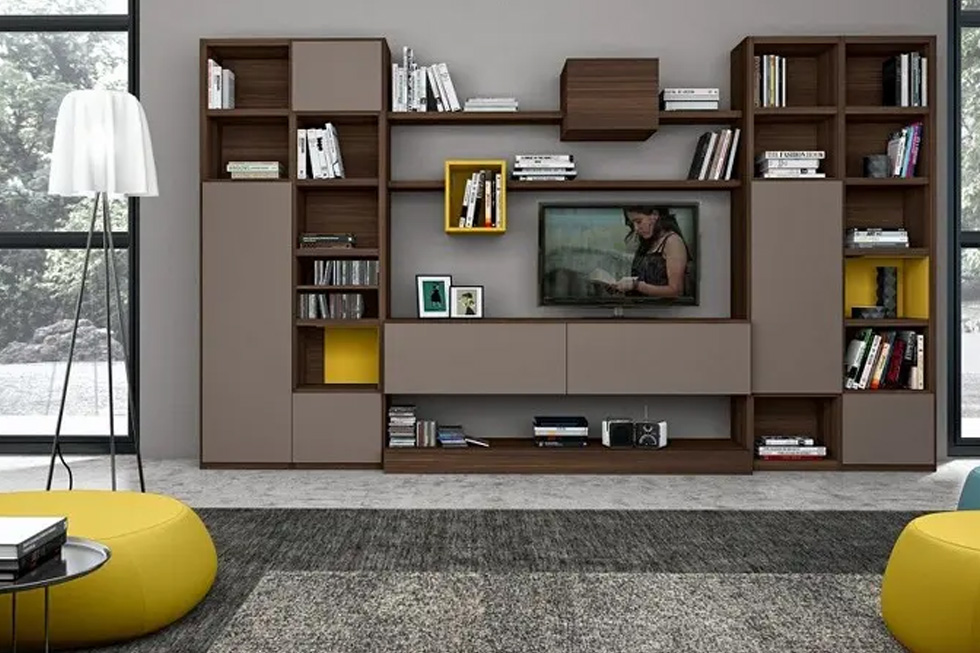 Reading books is becoming everyone's choice nowadays, and keeping it organized is a task. So we suggest adding a vertical showcase in your hallway because it gives a more gratifying look to your living area. And it's becoming one of the most loved showcase designs for the hall since it doesn't occupy the entire wall. It can be displayed wherever you want in your living space, and it could be a great display design for your living space where the complements meet modern. Choosing a simple and elegant design can set your area apart. Set up a beautiful armoire with comfortable cushions beside it to enjoy a book in peace.
6. Indian Style Showcase Design for Hall
Give your living room showcase an Indian touch. Adding traditional wooden storage enclosed with crafted cupboards and elegant holdings gives a conservative look to your living area. You can even place a TV in the centre for a perfect finish. The living room compliments the entire house, and it will give a more authentic feel when it is mixed with tradition. Moreover, the Indian style showcase design is an apt choice for small rooms. Here are some of our unique designs for your home.
7. Designer Showcase Design for Hall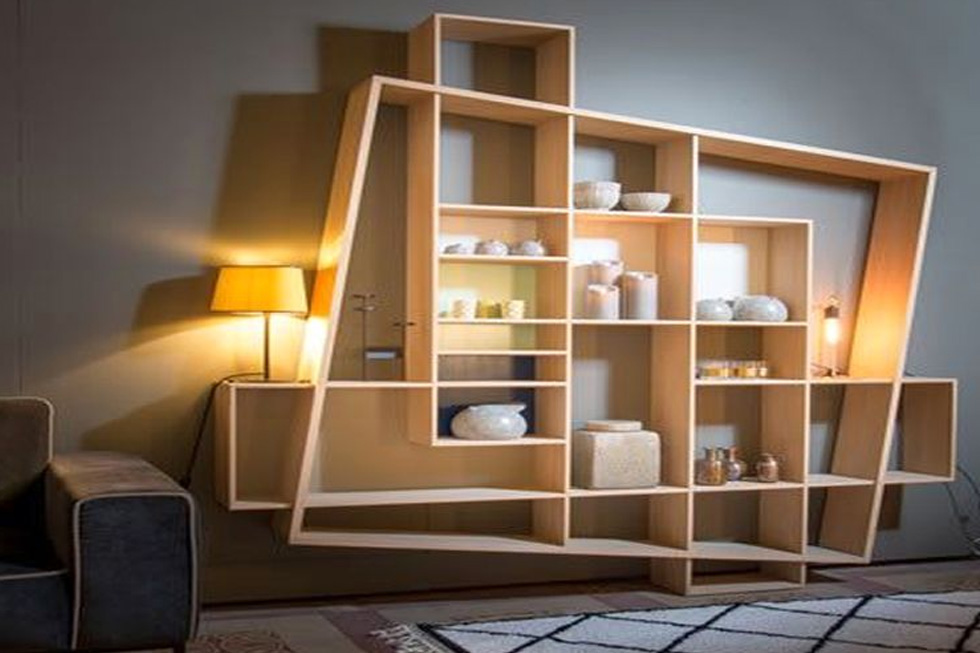 Modern homes require an attractive style that is practical and appealing. Creating a vertical area for living space can utilize the wall space to the fullest extent. The showcase design with many shelves gives you plenty for your family pictures, frames, books, and other items on this display.
At the same time, use a more storage design for a showcase for your hall to achieve an organized appearance.
8. Contemporary Showcase Design for Small Hall
A stylish showcase design for the living area gives a modest look. Adding a floating shelf will complement the design, and it is best for people who love to organize their home space often.
Contemporary showcase designs are ideal for entryways that are small in size. The closed cabinets in the lower part of the TV are perfect for storing chargers, speakers and other things.
9. Wooden Showcase Design for Hall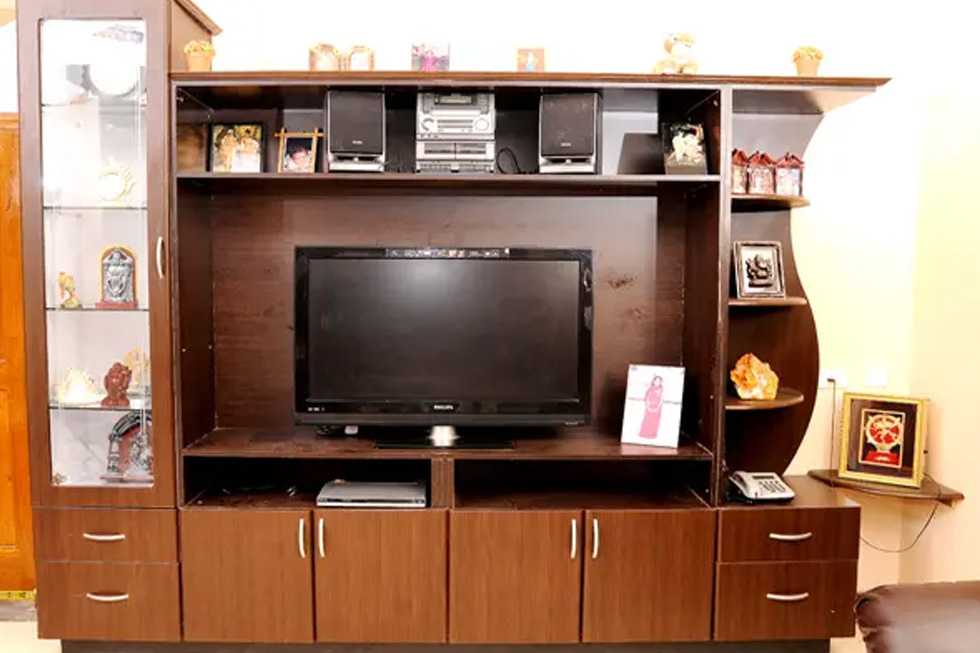 If you are looking for simple design ideas for hallways, you can't help but choose one constructed out of wood—the simplicity of this design is a popular choice for homeowners. The showcase is sleek and stylish to behold and elegant design for your hallway.
Wooden showcases provide the traditional look but a glossy finish to your hallway. The layout features open shelves, concealed cabinets, and an organizer panel. The showcase made of wood fits well in spaces with moderate space.
10. Glass Showcase Design for Hall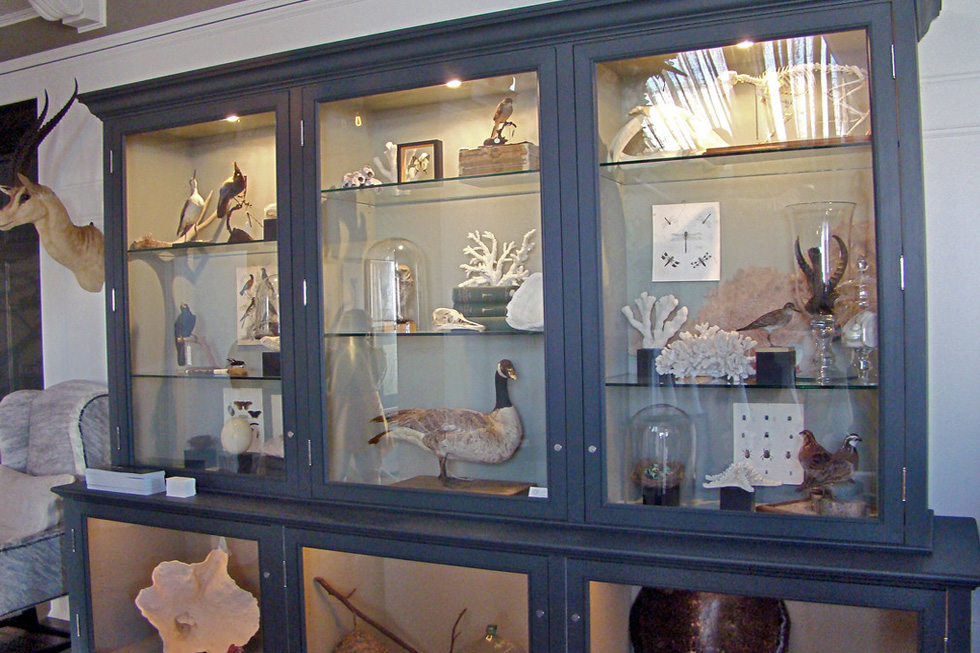 A Glass showcase design is a perfect and most attractive choice for modern halls. If you love to collect unique items and showcase them, then glass shelves are best because they give your collections a good view.
A concession of glass and wood on a showcase works perfectly well to keep it precise. So now you see how your guests awe your living space.
11. Modern Showcase Design for Hall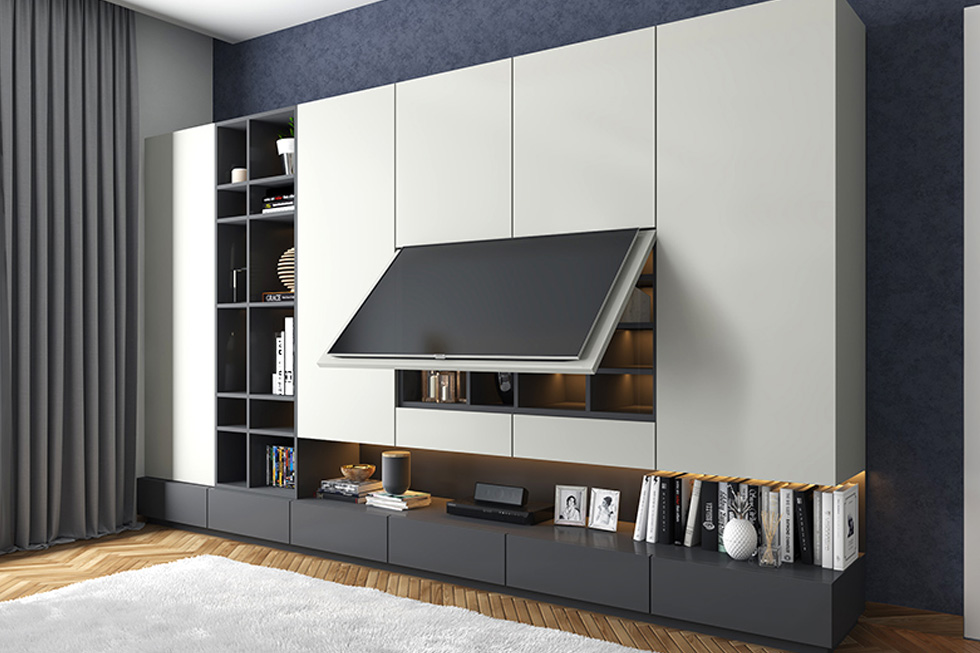 The latest modern wall is coming up with concealed designs which hide the cables and wires completely from your view. These designs feature the most high-quality materials that give you a durable product. Be wise, choose the most appropriate design for your space, and watch the changes occur in your dream home.
Good showcase designs can create an impeccable modern look for your living space. It plays an important role like holding your memories in the form of a picture, your favourite quotes, TV, etc. Moreover, it is the space where you and your family or friends often hang out, so it has to be designed in a cosy way.
If you're searching for the perfect wall display to decorate your house, we've got many inspiring designs available on "J7interior". Contact us today and give a beautiful makeover or design to your living space.